Lake Tahoe Sightseeing Cruise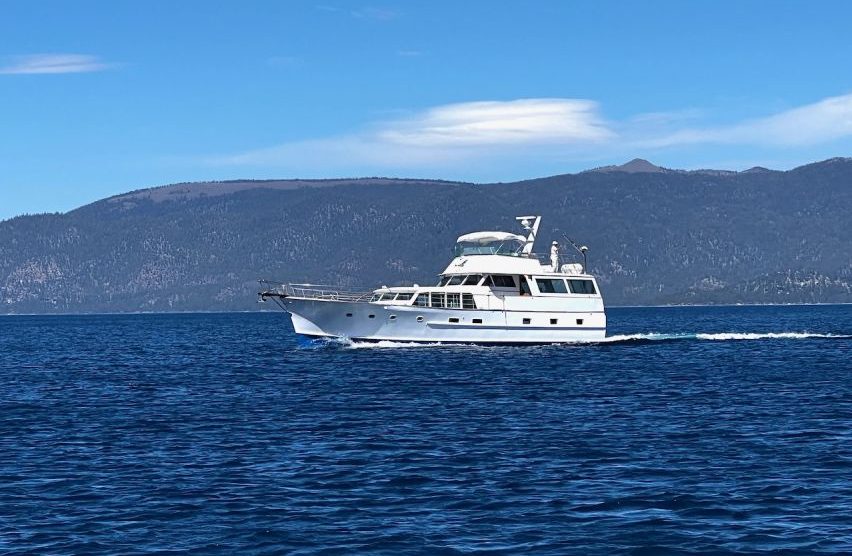 Cruise around the world-class Tahoe Bleu Wave while enjoying views of South Lake Tahoe
Discover Emerald Bay which is known as one of the top ten most photographed places in the world
Admire a once in a lifetime scenery as your captain gives a personal narration about Lake Tahoe
Enjoy delicious snacks and beverages on the yacht
Watch the glowing sun set while cruising (if option selected)
A sightseeing cruise on South Lake Tahoe is a great way to explore the beauty of the lake and its surroundings. Here are some of the things you can expect to see on a sightseeing cruise:
The stunning natural beauty of Lake Tahoe, including its clear blue waters, the surrounding mountains, and the forests that line its shores.

The famous Emerald Bay, a scenic cove on the southwest shore of the lake, which is known for its deep blue-green waters and the historic Vikingsholm castle.

The historic Thunderbird Lodge, a beautiful 1930s estate located on the east shore of the lake that is only accessible by boat.

A variety of wildlife, including bald eagles, ospreys, and other birds that make their home around the lake.

The famous Tahoe Keys, a network of canals and channels that connect the lake to the city of South Lake Tahoe.

The stunning views of the Sierra Nevada Mountains, which rise up on both sides of the lake and provide a beautiful backdrop for any sightseeing cruise.

A chance to learn about the history and ecology of the lake from knowledgeable guides, who can provide interesting facts and stories about the area.
Overall, a sightseeing cruise on South Lake Tahoe is a great way to experience the beauty and majesty of this famous lake and its surroundings.